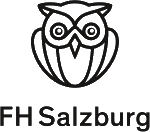 The Salzburg University of Applied Sciences – which is practice-oriented, has a high research activity, and offers considerable opportunities – provides its 2700 students with a top academic education linked to a great practical orientation within the disciplines: Engineering, Social Sciences and Economics, Design, Media & Arts and Health Sciences. Focusing on research and teaching innovation and international orientation, the Salzburg University of Applied Sciences initiates future-proof solutions for industry and society; particularly within the dynamic fields of technology, health and media. For further information, see: https://www.fh-salzburg.ac.at/en/

The Salzburg University of Applied Sciences is currently establishing a research group in the field of Smart Building Envelopes, Smart Energy Systems and Complex Test Facilities. What we are looking for:
Researcher Building Construction – Building Technology (f/m)
with the possibility of writing a dissertation
Your tasks:
Autonomous research activity in the field of building construction and/or building technology
Research documentation
Publishing and lecturing activities
Contributing to the research field's national and international networking
Contributing to the research center's and study program's qualitative development
If required, instructing junior researchers
Lecturing up to 6 hours per semester
Our requirements
Subject-specific academic graduation (diploma / master)
Several years of work or research experience
Scientific publications would be advantageous
Knowledge about subject-specific networks would be greatly appreciated
Knowledge about the budgeting of research and external projects would be advantageous
Level of proficiency in English: at least C1
Social and communication skills
Capacity of enthusiasm and teamwork
We offer an interesting and varied job at a dynamic university within an interdisciplinary setting.
Especially women are invited to apply for this research position.
The Salzburg University of Applied Sciences is committed to diversity and equality. Applicants with disabilities are favored.
Perks
Number of hours: 40 hours per week
Start of work: asap / by arrangement
Job location: Campus Kuchl
Remuneration: € 39.900,- gross salary per year
Contract time frame: The initial project phase lasts 1 year
Dissertation: Owing to our network and cooperation with other universities, the chance for writing a dissertation is provided, which is desired and supported.
Technology
Health
Media